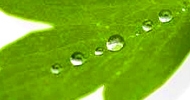 EcoFriendly Cabinet Construction
General Casework is committed to manufacturing cabinets in a sustainable way. We choose materials specifically based on their eco-friendly qualities as well as being renewable.
Indoor air pollutants are a major issue as homes and buildings are built in tighter air transfer envelopes. Materials such as the particle board and other standard cabinet construction materials and finishes are a source of off-gassing of formaldehydes and volatile organic compounds.
General Casework builds your Eco-Friendly cabinets using materials that contain no added urea formaldehyde (NAUF) and come from plants that are certified by the Forest Stewardship Council (FSC). These forests are monitored so that only a sustainable amount of wood is harvested, plus new trees are planted to regenerate the land for future generations to enjoy and harvest.
Some of the materials we use that are from sustainable and renewable resources include:
NAUF particle boards and medium density fiberboards
NAUF veneer core plywood
Man made veneers and laminates
Using low VOC water based and 100% Ultra Violet coatings
Water based glues and contact cements with little to no VOC and carry a GreenGuard certification
LEED Points - Leadership in Energy and Environmental Design (LEED) was developed by the U.S. Green Building Council to promote a mission of "producing a new generation of buildings that deliver high performance inside and out."